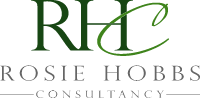 Rosie Hobbs Consultancy provides people and organisational development solutions to support your company's change and/or expansion objectives.
Passionate about empowering people and organisations to realise their performance potential, our focus is on building a long-term partnership with you, tailoring our approach to your unique needs and circumstances. We are dedicated to 'what works' as opposed to 'what should work' in helping you to meet your business challenges.
We work with you in a way that best suits your particular needs – setting up and managing projects, working with/coaching project team members, designing materials off site, and/or on-site project support/training delivery for short or extended periods of time.
Our solutions involve:
HR Strategic Planning
Brand Engagement
Service Cultures
Company Values
Competencies Frameworks
Recruitment & Selection
Employee Induction
Talent Management
Performance Management
Brand & Operating Standards
L&D Standards
Training Programme Design
People Development Initiatives
Teambuilding